Breaking Traditions: The Second Home Market
Piece Created by Luxury Portfolio International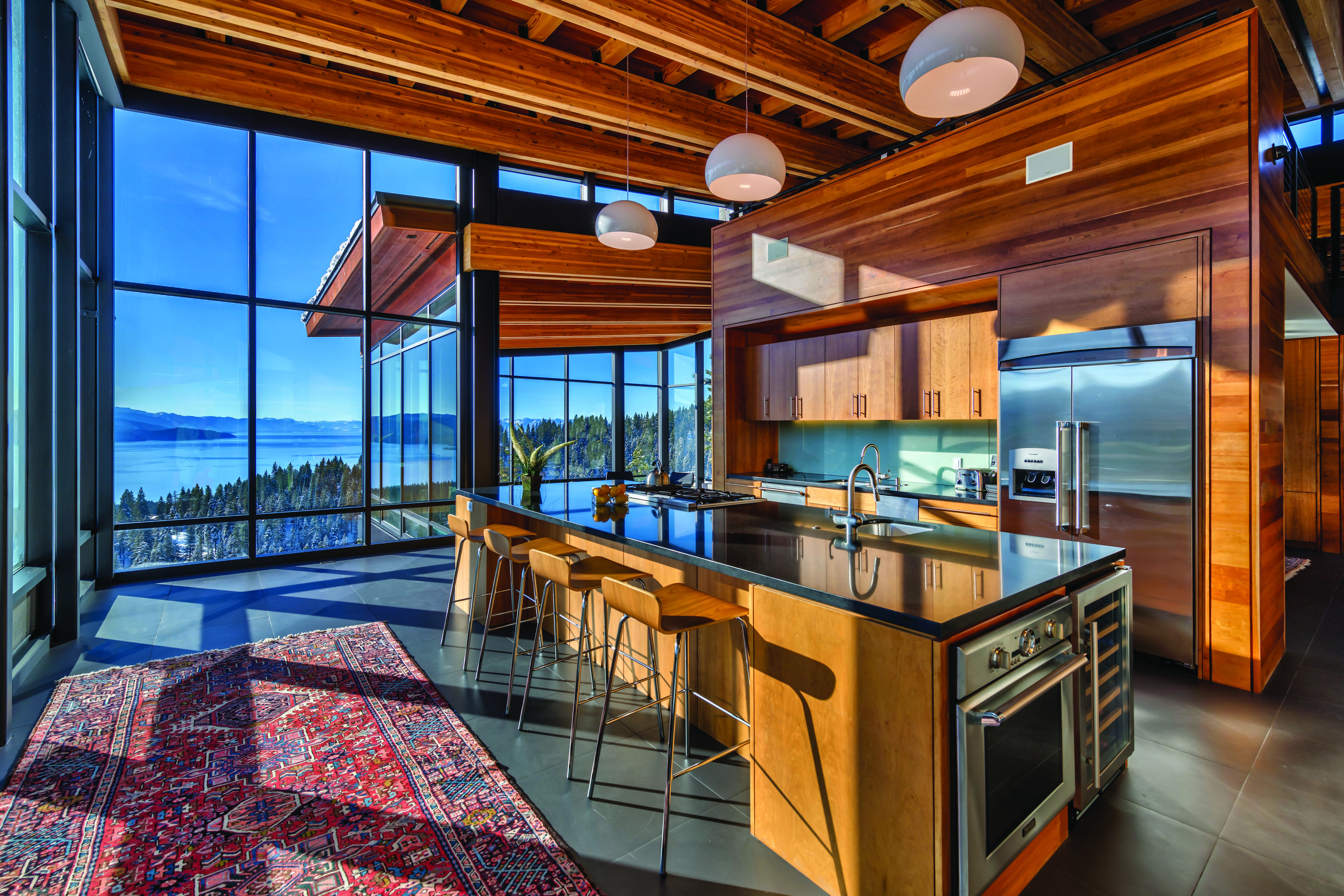 Due to COVID-19, 2020 saw countless unconventional trends within the second home industry, including rising primary home purchases and strong sales performances overall. This should come as no surprise, homes in vacation markets offer many of the most desired amenities right now – space, natural surroundings, and privacy.
Through Luxury Portfolio International's extensive global network, we've compiled insights from six successful second home markets, including Annecy, France; Lake Tahoe, Nevada; Naples, Florida; The Hamptons, New York; Turks and Caicos Islands; and Whistler, Canada, providing a glimpse into the year we had.
Scratch the predictions
Second home markets across the board saw an increase in sales volume and record-breaking numbers. For instance, Lake Tahoe witnessed one of its best years in history, doubling its sales volume compared to 2019. What makes this statistic even more fascinating is that it was achieved within the latter seven months of the year, trailing a market that was down 24–25% in the spring.
Real estate agents are hopeful that the positive sales performance will carry into 2021, however, inventory will be a barrier. High-performing markets are witnessing a dwindling number of houses for sale. Accordingly, home values will continue their rise, meanwhile, some sales momentum seen in the last year will slow.
Who's buying?
Lake Tahoe, Naples, and Whistler have all seen a surge in young buyers, some of which are buying their first, primary residence. This is due to the increased adoption of work from home, which has allowed buyers to trade proximity to the office for communities that better match their desired lifestyles.
As an anecdote of this trend, The Hamptons has seen school registrations sharply rise, signaling a more permanent resident base within the region.
Another all-around observation has been the greater emphasis on local buyers. For some, like in Lake Tahoe, local buyers from Northern California have always been the norm. Whistler, however, typically sees a solid base of international buyers, but this custom has been greatly reduced due to travel restrictions. Nevertheless, local buyers from both Canada and the U.S. have kept sales high.
One standout exception to the local buyers trend is the market in Florida, which has attracted buyers from throughout the U.S., especially those from large cities or high-tax states. Interestingly, they're also seeing buyers from out West, including residents from California, Nevada, and Texas — areas of which buyers originate from less frequently.
More is more
Comprehensively, buyers want more of everything — more space, more amenities, and greater privacy. According to our November 2020 report, The Modern Luxury Home: Reimagined, lack of space is among the top reasons buyers are moving.
Significantly, buyers are abandoning condos and townhouses for single-family homes. This phenomenon has been observed in locations that include Whistler, Naples, and Turks and Caicos.
They're also prioritizing homes that are turn-key, seeking to avoid lengthy renovations, especially when such projects have seen serious backlogs. The pool, for example, has been reported as a top amenity in The Modern Luxury Home — and some regions are reporting that the wait may take up to a year.
The other top two amenities found in the report were offices and gyms, a trend also observed among vacation home markets. Meanwhile, entertainment is also essential, as evidenced by the demand in outdoor kitchens, wine cellars, and media rooms.
Lastly, smart homes are continuing their ascent, with top features that include automation systems for lighting and other technology, as well as security systems and charging stations for electric vehicles.
As with primary real estate markets, COVID-19 has completely broken the mold of what second home markets look like – purchases are being made in the off seasons, primary residences are on the rise, and the buyers are younger and more local. The draw of these regions is great with their resortstyle amenities, glorious natural surroundings, and greater seclusion from the world.
Second home markets are expected to remain strong through 2021, with the most significant barrier being matching demand. With all the noise of the world, it's essential to own a space in which one can getaway.
https://shaunaocallaghan.com/wp-content/uploads/2021/03/LPI_Horizontal_RGB_Color.jpg
450
1500
Shauna O'Callaghan
/wp-content/uploads/2020/01/SC_Logo_PREC.svg
Shauna O'Callaghan
2021-04-22 22:00:38
2021-04-22 22:02:41
Breaking Traditions: The Second Home Market